Crosstour S100 Mini Beamer
Disclosure: Strimoo is reader-supported. We may collect a share of sales or other compensation from the links on this page.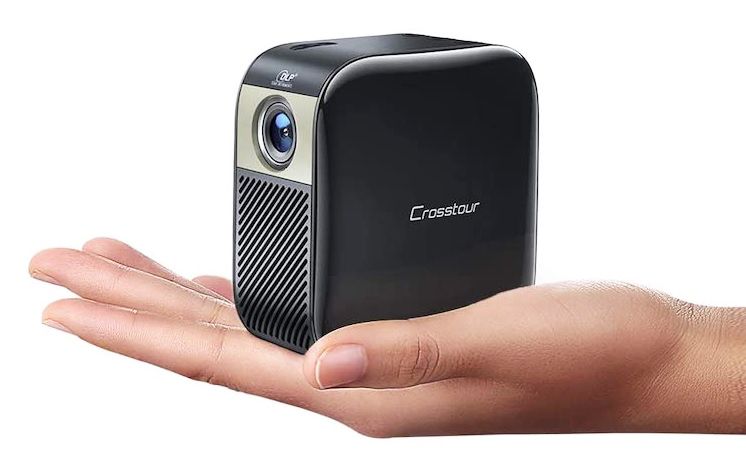 Watch out for film lovers, sports fans, and serial junkies: In today's article, we would like to introduce you to a really practical and entertaining gadget from our range of projectors and projectors that is unrivaled in the price category. The Crosstour S100 Mini Beamer is super compact, very light and, thanks to the latest DLP display technology, is able to project complete films or events impressively sharp on the wall outdoors or on the go - from a connected smartphone!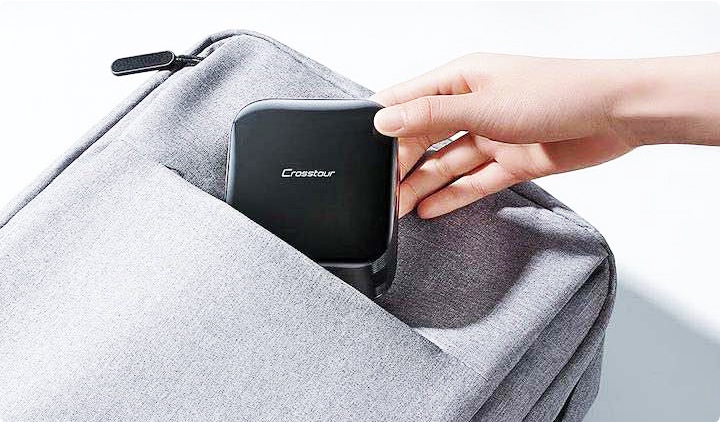 With its ultra-compact dimensions of only approx. 9 x 9 x 5 centimeters and low weight of approx. 300 grams, the Crosstour S100 Mini Beamer can be found in every handbag, backpack, and even in most jacket pockets and can, therefore, be easily taken anywhere. Depending on the brightness and sharpness set, the built-in 3000 mAh battery with a full charge lasts between one and a half and three hours before it needs to be recharged - in any case, enough time for a film or some episodes of your favorite series.
Crosstour S100 Mini Beamer promises outdoor cinema fun
In addition, the Crosstour S100 Mini Beamer has integrated speakers, but can also be connected to external speakers to create a real cinema atmosphere. Especially in the evening or at night when it is dark, the picture is particularly clear and, thanks to the good FullHD resolution and the large area, is also suitable for watching sports events in the garden, for example. Depending on the desired image size and distance to the projection surface, the focus can be easily corrected to always guarantee a sharp image.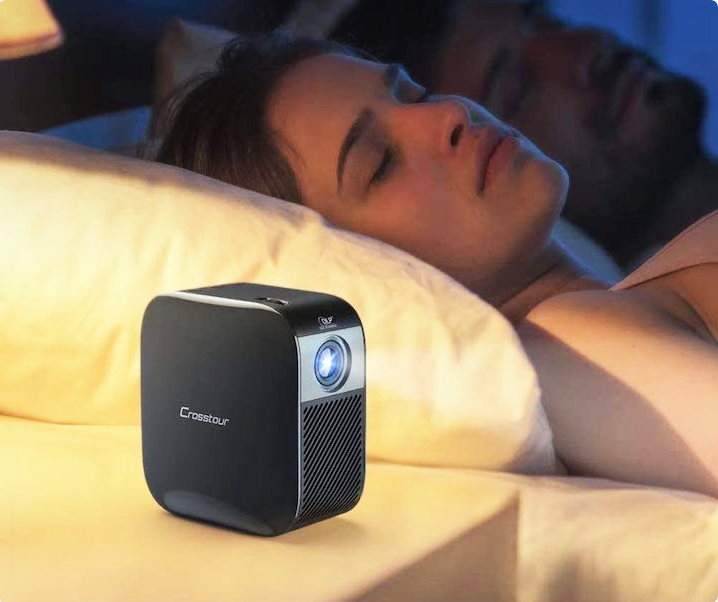 The compact projector also cuts a fine figure when it comes to workmanship and looks high-quality and solid - perfect for use on tour! What we particularly like: Thanks to the universal connectivity and the included HDMI cable, you can easily connect your smartphone and tablet - however, an adapter is required - as well as game consoles and PCs to the Crosstour Mini Beamer.
Modern and high-quality full HD pocket projector for on the go
The mini projector convinces all along the line - both technically and in terms of quality and workmanship. With a very good price-performance ratio, it stands almost unrivaled among the high-quality mini projectors and promises a lot of fun for young and old - whether at home in the living room or outdoors.
Related Post
Subscribe

to our weekly newsletter!

Get coupons from your favorite retailers sent to your inbox at the beginning of every week.
You can cancel anytime.