Gadgets for Smartphone
Disclosure: Strimoo is reader-supported. We may collect a share of sales or other compensation from the links on this page.
In Smartphone gadgets you will find everything that extends your daily companion by its properties. Loudspeakers, LED shoes that can be controlled with a smartphone and other useful gadgets that are intended to make everyday work easier and more technologically, are very important here.
Smartphone gadgets as a permanent companion

Your own smartphone is always at hand - that is also the reason why mobile phone gadgets are becoming more and more attractive. Almost every teenager aged 14 and over already has at least one smartphone and uses it for several hours every day. Whether for surfing the Internet or just writing via modern messenger services such as WhatsApp or Telegram, hardly anyone leaves the house without a smartphone, right?
Precisely because the smartphone is always waiting for the next move in your pocket or in your female handbag, gadgets for the same are enjoying increasing interest. They are particularly useful when you want to add useful functions to your mobile device. Be it Bluetooth speakers for a better music sound on the cell phone, or smartphone gadgets that cling to your arm in the form of a wearable.
Amazfit X Curved: All-rounder smartwatch with curved OLED display
initially laughed at by a lot of people, smartwatches and fitness trackers are now widely used. From the simple pedometer to the OLED version with pulse and oxygen measurement, almost everything is represented on the market. Amazfit recently presented their latest curved smartwatch on Indiegogo: the Amazfit X Curved. Below we explain to you what the semicircular smartwatch can do, look forward to it.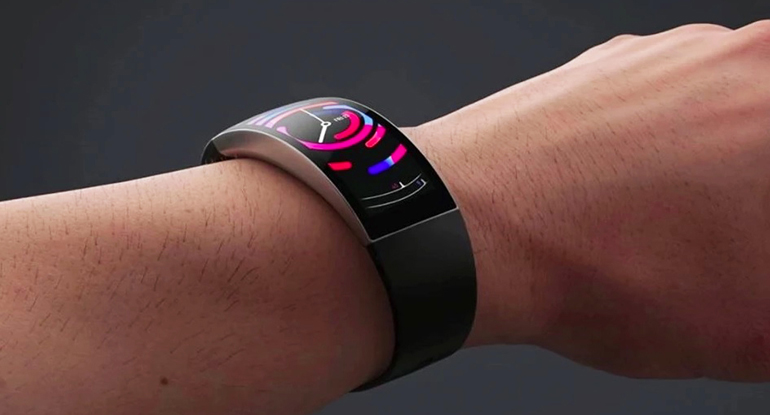 Amazfit as a smartwatch manufacturer is already known to some. Their Amazfit GTS smartwatch, which we recently introduced to you, can certainly be described as a sales success. In addition to good design and many functions, Amazfit would like to score with an appropriate price-performance ratio. In this article, we clarify whether the Amazfit X Curved can tie in here.
Compact, curved and equipped with a good range of functions
We would like to start with the exterior of the new smartwatch. The Amazfit X Curved is only available in a unisex size of 22.6 × 13.6 millimeters (maximum). The weight is a low 39 grams. Visually, the modern wristwatch is characterized by the curved 2.07-inch OLED display. Its resolution is average with 206 × 640 and a maximum brightness of 400 bits. The inner values of Amazfit X know how to convince.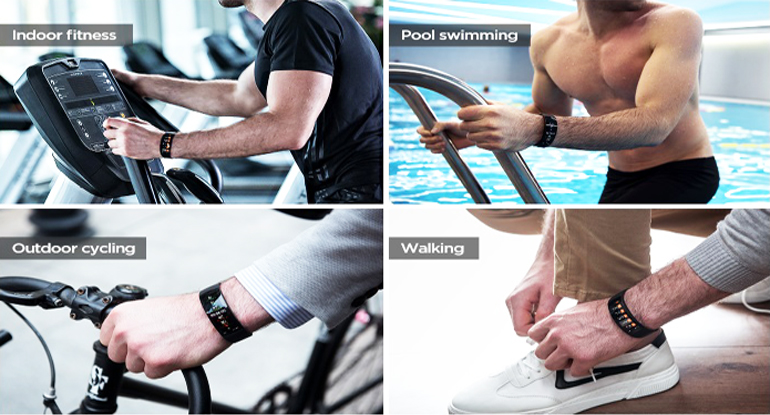 The manufacturer installed GPS, Bluetooth 5.0, a heart rate monitor, an oxygen sensor, a microphone, and adaptive brightness control. In view of the price of less than $170 in the US, this is a declaration of war on established manufacturers. The battery life also jumps on the train of positive points. According to the manufacturer, the Amazfit X Curved should last for seven days without any problems. Then the wristwatch has to go back to the socket for almost two hours. Charging is carried out using the enclosed magnetic charging pin cable.
The range of functions of the Amazfit X Curved can be divided into two primary areas: notifications and fitness. The built-in OLED display allows the clock to display calendar entries, incoming calls, or WhatsApp messages. The smartwatch supports the two major mobile operating systems iOS and Android OS. In addition, Amazfit has integrated some fitness functions. In addition to the 24/7 heart rate monitor, the watch offers nine different sport modes and sleep analysis. All of this is controlled via the curved touchscreen on the top. In addition, Amazfit provides a suitable app for viewing your own data and routes, which can be recorded by GPS.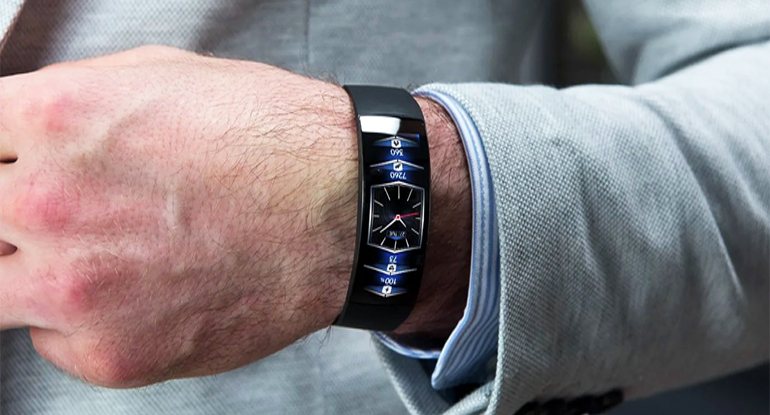 Amazfit X Curved - The fit as a unique selling point
In our opinion, the Amazfit X Curved offers all the rudimentary standard functions that current smartwatches should have. However, the model can stand out from comparable competing products in two areas. The hardware on offer is above average for the price of $169 on Indiegogo. In addition, the watch including the display is curved and waterproof up to 5 meters. Together with the skin-friendly silicone and metal housing, this should contribute to a comfortable fit. If you are now interested in the simple and smartwatch, you can pre-order the Amazfit X on Indiegogo, delivery is expected to take place in August.
Related Post
Subscribe

to our weekly newsletter!

Get coupons from your favorite retailers sent to your inbox at the beginning of every week.
You can cancel anytime.